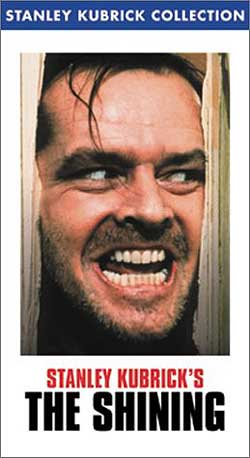 OK, so I'm thinking about what to write today or if I'm going to write today. I was going to write about the scary moment last night when I thought Crazy Jill was back in my life making harassing and disturbing phone calls. But that's a very dark subject, one I'm not sure I want to write about yet.
So I was visiting some of my blogpals' sites, catching up, trying to find inspiration. And I got it -- from the Rotten Correspondent, who by the way is hilarious. She wrote about her top three scary books. I have read only one of them -- the Exorcist -- and decided I'm not a scary book person. I am, however, a scary movie person.
Sometimes when we are out somewhere and my kids start to get bored, I entertain them by telling them synopses (yay, I know how to spell the plural of synopsis) of scary movies I've seen. I did this in February while driving to the airport in Montreal from Tremblant after skiing with friends. I evidently scared the bejesus out of my friend's psychopath son. I now know how to keep the little shit in line.
Anyway, without further ado, here are a few of my choices for Scary Film Week:
1. The Shining. An absolute classic. My husband has never see it all the way through but I keep telling him he must, then he won't be so scared.
2. The Omen. I've never seen this one all the way through.
3. Rosemary's Baby. And didn't Mia Farrow look so innocent and young?
4. Cape Fear. The one with Robert DeNiro. My husband practically sh**t himself while watching this.
5. Open Water and Jaws: When I saw Jaws as a teen-ager, I never felt the same way again about swimming in the ocean. Open Water just confirmed it.
6. The Exorcist. Turned me off to pea soup forever. And peeing on the carpet.
7. Whatever Happened to Baby Jane? If Bette Davis doesn't creep you out in this film, nothing will. Actually, my friend I went skiing with, the mother of the psychopath, is beginning to look like Bette Davis in this film.
8. The Silence of the Lambs. I went to see this on my own when I was between husbands. I tried to get two male friends to go, but I think they were afraid of me.
9. Mothman Prophecies. This came on late one night on TV. I knew nothing about it. Good thing.
10. Seven. I was pregnant when I went to see this. Not a good state to be in.
I didn't include Scream or Nightmare on Elm Street or some other classics because I can't watch them. What are your favourite scary films?